Does Global Affiliate Zone Work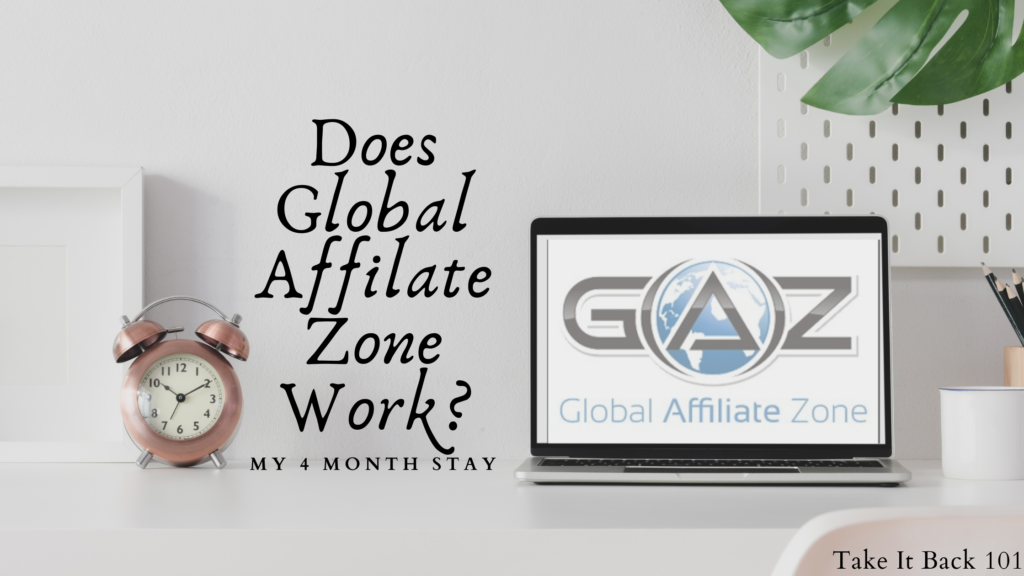 Who Is GAZ?
GAZ or Global Affiliate Zone was started in 2015 by Julian Sherman and Mathieu Jang and has an active community of approximately five thousand members and growing.
GAZ is an educational marketing platform and community that walks you through how to market a product through Facebook using paid advertising for generating leads (called lead generation) to a company that you will purchase distribution for.
Also, it helps get you involved in social media marketing on Facebook with step-by-step training, great for people with little to no understanding of the process, so a…" Business in a box or franchise."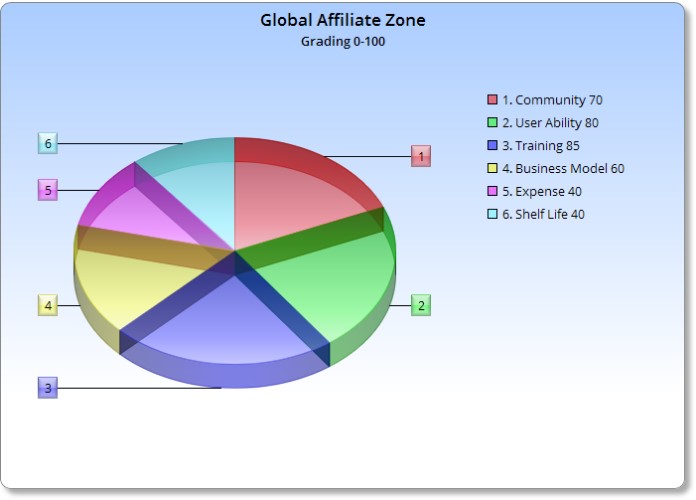 Does Global Affiliate Zone Work
Based on my experience they are not making empty claims, at the last convention over ¾ of the crowd when asked if they had made at least one conversion through their GAZ system stood up.
People are catching on to the GAZ train, with the knowledge and training that they are providing IT WORKS!
"People can make some real money and succeed online with Global Affiliate Zone."
---
Continuous Growth & Community
They are adding continually to the back office of their platform to keep sharing practices, new learnings, and staying current.
They have product/compensation training for the distributorship, to understand the business model.
Lots of engagement within the community, easy access to a mentor, and support on the platform for help with leads, follow-ups, signing, and business practices for your online venture.
Plug And Play
The Gaz platform will set up your online presence with the industry tools to make the novice business owner take advantage of the online trend.
For example…
You do not have to build your own funnels. They have all the sales funnels pre-done.
As well…
They manage your email with autoresponders which is excellent for brand-new people.
The Global Affiliate Zone Company Statement;

Weekly Webinars
They have weekly webinars to aid the members with Facebook Ad writing, improvement of skills, offer objective critic and give advice on ways to improve the overall approach and refinement of the copywriting process.
Lead Magnet
A lead magnet is something you are going to position in your advertising that people will get for free just for clicking on the link.
You invite your leads (potential new business owners) to watch.
The lead magnet is the weekly webinar.
The focus is to get eyes on the weekly webinars.
Here you will see people involved doing what they're taught while working their day jobs.
All about real people discussing real issues, but at this point not a lot of in-depth understanding of HOW it's done.
FB Mastery Training
Step-by-step video training on how to set up your business accounts for Facebook.
Hours of videos with trainers "Landon and Stapes" on principles like Facebook /Instagram story ad /video content writing, and image editing.
When I say principles I mean a process that you can follow on everything you do, not just Facebook ads… (solid tips on copywriting.)
I found this to hold value.
Personal Development
Books they recommend you read…
Think and Grow Rich

How to Win Friends & Influence People

A Happy Pocket Full of Money

80/20 Sales and Marketing
Imperative that you get in the right mindset when starting a new endeavor.
---
The GAZ Platform Costs
The cost will start at $99 USD to join the community, paid out monthly to get access to hosting/marketing tools and training materials.
The Enagic Distributorship Costs
K8 water filter Unit. The primary and flagship product.
Anespa A smaller unit that you would attach to your shower head.
Ulkon is the vitamin that will need to be renewed based on the contract for the following year.
These three are known as "Trifecta."
You do not have to purchase the full Trifecta but are encouraged to start this way for better commissions going forward.
If you purchase the full group of products, the cost will be just shy of $10,000(CND)
Again…
NOT including the commitment to the Ulkon vitamins over the next twelve months, this is a reoccurring cost that will take you well over the initial Ten thousand mark.
After you get a chance to see the Enagic business model you will get a coaching call to discuss at what level you'll want to start.
---
Costs In Total
Startup
The Initial Start-up cost of your Enagic product and distributorship. (One time Fee)
Yearly
A Domain Name for your pre-made sales funnels.
Quarterly

If you have the Trifecta, the commitment to the Ulkon vitamins for another year to follow charged out every four months.
Monthly

$99 USD for Gaz Hosting and back office.
Cost for AD campaigns on Facebook
You will be taught how to create some organic traffic but you will still need to have an advertising budget. GAZ recommends $150 USD/month on average (but you can contact your upline on what a realistic budget is for you.)
---
Is There A Refund
Yes,  14-days for the GAZ platform but also a refund policy on the Enagic side.
Return Policies For Enagic
All the products available will have a 14-day return/unopened policy, but Enagic will subtract from your returns any one of the following fees…
Service Fees

Finance Fee

Install Fee

Shipping Charges

Restocking fees on unopened products.

Any Missing or used items will be deducted from the refund

All returns must not be damaged. Any missing or used items will also be deducted from the refund
"Have added this so that you understand that there are NO 100% returns on your Enagic purchases."
---
About MY Mentor
He has a successful six-figure online business and a "proof of concept."
The mentorship is probably the best part of the process IF you have the benefit of getting the right mentor.
In multilevel marketing, it is important to take care of your down line.
But with the wrong mentor, it can be a failing proposition right out of the gate.
Catch A Fish Feed Me For A Day
My own experience was positive, was able to get value from the classes.
If you had another product that you would want to market it would follow the same principles.
---
Multilevel Marketing And Affiliates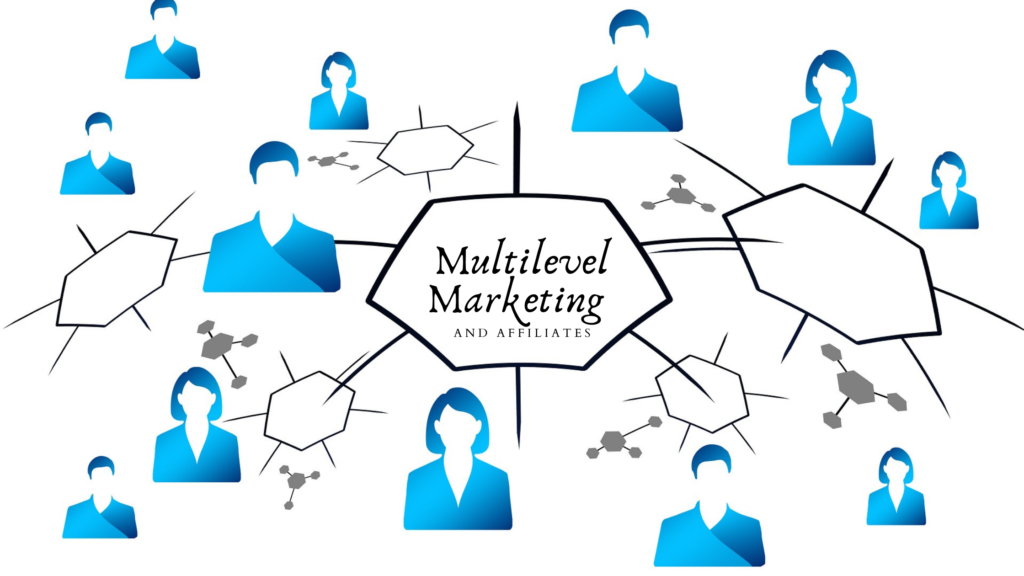 Unlike multilevel marketing or MLM, affiliate marketers can joint venture to any company and do not need to purchase a product or distributorships.
Affiliates get paid by the companies they promote and never the other way round.
Multilevel Marketing is a business model that is a combination of direct marketing and franchising.
The concept behind the model is simple it's a cycle that goes…
A company has a product(s) that needs to be sold. MLM requires salespersons not only to buy and sell the particular product(s) but also to hire new people who will, in turn, buy and sell the said product(s), etc.
The bad thing about MLM businesses is that more emphasis is placed on the recruiting of sellers than the selling of the actual product.
With GAZ you become an "affiliate with the GAZ system" so, for every person you get signed up and utilizing the GAZ platform with you, you will get $29.70USD (after the 14 day trial period). but you also need to become a "Distributor for Enagic" and this is where the MLM is placed.
---
Not For Everyone
Not everyone can afford to play at this level. Financially expensive.
They are NOT teaching you all the skills needed to be your own online entrepreneur mostly done for you.
The other problem with this system is that it kind of locks you into the Global Affiliate Zone.
As an affiliate marketer, you should have the freedom to go/do whatever you want, promote, and earn from any form of traffic source.
Also, these plug-and-play systems help, but you still need to put in work.
Risks
If something happens to GAZ like the partners wanting to move on, or the Federal Trade Commission or FTC shut down their business, then you as a marketer and online business person with GAZ would be in trouble for you to use their entire ecosystem…
Email
Email responders
Sales Funnels
Hosting etc
You would still hold the Enagic distributorship which you would have to learn to market again ON YOUR OWN, elsewhere.
---
Future For GAZ
Based on the last event the owners would like to expand so as to offer more ability to do more yourself. (IE building your own landing pages or funnels)
From the looks of the community and platform, I can see them being around for the foreseeable future, if you are looking for this type of "business in a box" and are willing to invest the time/ funds and effort you will see "returns on investment."
Pros
It converts!
You are taught the principles of Ad /Video content writing and copywriting for Facebook and Instagram.
You do get a great understanding of Facebook lead gen on the Facebook Ads mastery course.
Plug and play.
You do get a 6 figure mentor with proof of concept.
Good commission structure.
Can build out a residual income.
Cons
Expensive/High start-up costs.
Brand loyalty. It can only promote products from your multilevel marketing company.
A marketing platform that markets something else in the back end.
Shelf life yes/no?
They are teaching you ONE way to drive traffic.
Recruiting of people.
A dependency of your downlines for commissions.
This page may contain ads and affiliate links.
Teach Me How To Fish
In the present economy, there is simply no need to sell consumers overpriced products or convince people into securing memberships with the promise that succeeding memberships will make them incredible amounts of cash.
Options Available
If you are looking to get ALL skills needed to be an online professional and market ANYTHING / ANYWHERE look at the authority-based online university that will teach you exactly that.
---
WEALTHY AFFILIATE-A  Better Way To Make Money Online.

Free startup
The premium membership fee is $49 USD/month (with options to save even more)
Strictly NO up-sells or hidden surprises
ALL the training and tools needed so to master online marketing
You will not need to purchase a distributorship
NOT multilevel marketing
A platform that has been around for over thirteen years with over a million community members
Hundreds of hours of training
Mentorship
Tons of value
LEARN REAL AFFILIATE MARKETING WITH WEALTHY AFFILIATE
Please do not hesitate to leave me your thoughts or comments will get back to you, as soon as possible.
Thanks for the moment.
---
This post was proofread by Grammarly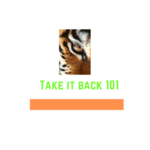 A 50+yr old Blogger/Business owner who understands the challenges of not growing up in this digital environment, but appreciates how this environment benefits businesses of all types. The tools no longer stay stored in a garage, and the need to travel to a separate location to exchange time for money is not the only way to provide for yourself and your family. Follow me on this journey of new paradigms, learnings, and skillsets. What you may find is something exciting and fulfilling that can be applied to many aspects of your world…I have, you will also.